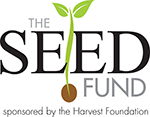 For Harvest SEED eligibility,
students must meet the following requirements:
Must have a minimum high school cumulative Grade Point Average of 2.5
Must be a resident of Martinsville or Henry County and have in-state residency status at the time of the award.
Must complete the Harvest SEED application by July 31, 2023.
Must file the Free Application for Federal Student Aid (FAFSA) each year.
Must apply to and enroll in PHCC in the fall semester following graduation from high school or completion of the
GED (high-school age population only) or homeschool program.
Must complete eight (8) hours of community service prior to July 31 (for each year of participation).
COVID-19 RESPONSE
The minimum high school GPA of 2.5 has been lowered to 2.3 for graduating seniors (Cohort Fall 2023). We recognize that a student's opportunity to raise a GPA has been significantly impacted by COVID. There is no change to the GPA requirement of 2.0 for continuous college enrollment.
---
---
Patrick & Henry Community College | 645 Patriot Avenue Martinsville, Virginia 24112 | Phone: 276.638.8777
Statements & Policies
Employment Opportunities
P&HCC CARES (Title IX Sexual Misconduct)
Diversity & Inclusion (EEO)
Nondiscrimination Policy
ADA/504

Copyright 2023 Patrick & Henry Community College | All rights reserved
Harvest SEED Tracker version 2.0